It's a well-known fact. Men just don't understand women. We as men are partly at fault for not trying to understand sometimes, but I think women are mostly to blame. Not that it's you guys' fault, it's just that women are sooo wildly different. But that's not the purpose of this blog post, so I'll just leave it at that.

The purpose of this post is to kick-off a new series I'm calling "Men Would Like to Know". Since females are so different, all we can do is hedge our bets on the consensus response and hope for the best. So in this series I'll be asking questions that men have in order to find out what most women think. I'm also retroactively adding a couple of previous posts to the series: the name-calling post from two weeks ago and the month-old nutty buddy post. So without further ado...


---
Some people believe that the beginning of the end of a man's life begins when he gets down on one knee and asks those popular 4 words, "Will you marry me?" This is followed by him pulling out that coveted black box with a rock that she can't wait to show off to her girls (whispering: "he went to
Jared
..."). If all goes well, she accepts the ring & says "Yes!" (in that order), and they are officially engaged. Now, I'm here to ask if the diamond engagement ring really is necessary.
Before you get too bent out of shape, hear me out first. The
engagement ring
is something that guys in the Western culture give to their bride-to-be out of tradition. I don't think anybody really knows
why
they are doing it. And because it's tradition, women have come to expect it. But would a woman marry a man who didn't give her a ring?
Let's look at the safety issue first. Popular culture has dictated that the man is supposed to spend one to
two month's salary
on the ring. Depending on how he stacks his paper, that could turn into a fairly expensive ring (I can see the ladies nodding & cheesing in excitement). Now, his fiancée is walking around daily with thousands of dollars on her left ring finger. Sure that keeps (most) dudes from hollerin' at her, but what if she was robbed? That'd be the first thing the thief would go after because it's easy to conceal and easy to pawn. Even if getting robbed is an unlikely situation, think of it this way. How comfortable would a girl be walking around with the cash equivalent in her purse?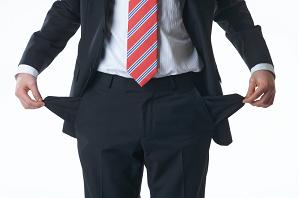 So let's say she's willing to take a shank in the abs in order to have her finger blinging like
Ca$h Money
, but let's say he isn't ballin'. He's not dirt poor, but dropping a few G's on a ring isn't exactly in his monthly budget. Now if they are talking about marriage, it's safe to assume that she knows about his current financial state. It's likely that in order to get his
honeydip
that ring she desires, he'll have to incur some appreciable debt. I'd say if a girl is willing to let her man go into debt just for a diamond on her finger, her head isn't in the right place. To me, that sets a materialistic precedent that can be difficult to break. Moreover, what she's failing to realize is that once they are married, what was once
his
debt becomes
their
debt. Is starting of the marriage in debt worth it?
Let's flip the script and say that dude has money and has been living rather comfortably as a bachelor (no he's not the Black Bill Gates). Two month's salary for him is going to be a decent snack for his little bunny rabbit. But what if instead he'd rather spend that $15k on a tighter wedding (more guests, better food at the reception, etc.), on a longer & more romantic honeymoon, or towards their new life together (nice lil' down payment on a house)? In all those cases, more than just the fiancée is benefiting. Isn't that better than just her being iced out?
There are other issues, such as the likelihood of her misplacing the ring or the fact that it seems as if he's buying her love ("it's a symbol of our love!"), but those are minor and I don't really want to get into them.
So ladies, what do you think? Would you say "yes" to your man if he didn't have the little black box in tow? Would you walk down the isle with your beau if you had never felt carat weight on your left ring finger? Men would like to know...
Feel free to leave your comments as well as fill out the
poll
on the right-hand side of the blog. Fellas, if you have any questions you'd like me to ask in this series, hit me up at
ben@benmvp.com
.
Update:
You gotta watch this
engagement prank
. It's simply hilarious. This guy set up his best friend by putting up a fake marriage proposal from his friend while his friend's girlfriend was there. She actually said "yes" before the friend could explain he had nothing to do with it...
Update #2:
Check out the imported
facebook note
version of this blog entry for many more comments on this topic.